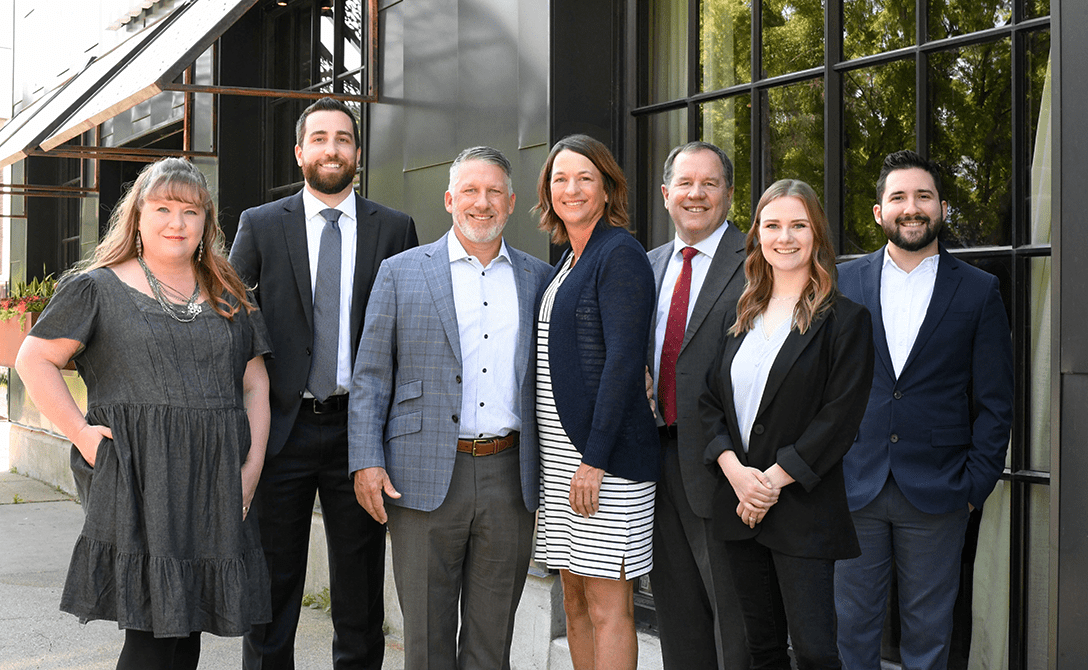 Kowalski Financial is a civic business. All stakeholders are obligated to organize, educate and set policy according to democratic principles and standards. We do this in partnership with other demonstrations of the Midwest Active Citizenship Initiative to renew and sustain democracy and to create a world that is abundant and just.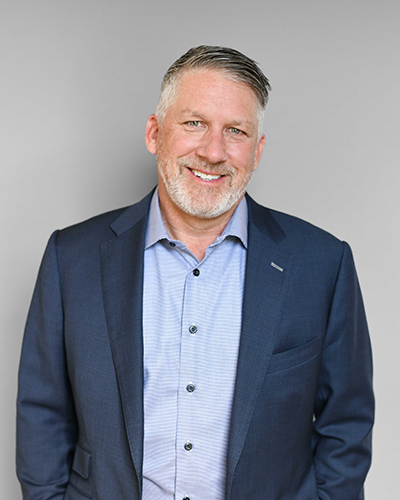 About Marc
Marc has been in the financial services industry since launching his career with American Express Financial Advisors in 1996. Since 2005, Marc has been a leading independent financial advisor with Focus Financial, and in 2019 he founded Kowalski Financial. He holds several financial designations, most importantly, Certified Financial Planner (CFP). Marc assists clients to manage and maximize their investment strategies through the development of long-term financial planning relationships. He accomplishes this through a commitment to quality advice, attention to detail, and a genuine caring for people. When Marc is not busy serving his clients, he enjoys spending time with his family, playing guitar, writing and recording music, playing golf and tennis. Marc resides in Plymouth, Minnesota with his wife Pamela and his son Roger.
What is a CFP®?
Having a Certified Financial Planner® on your team means comprehensive best practices are applied to your personalized financial plan.
Certified Financial Planner (CFP®) is a formal recognition of expertise in the areas of financial planning, investments, taxes, insurance, estate planning, and retirement. Owned and awarded by the Certified Financial Planner Board of Standards, Inc., the designation is awarded to individuals who successfully complete the CFP Board's initial exams, then continue ongoing annual education programs to sustain their skills and certification.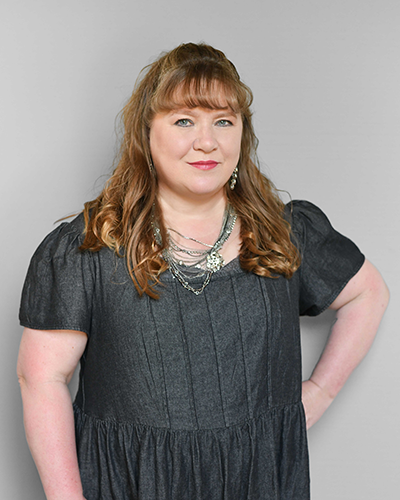 Michelle Elliot
Chief Operating Officer
& Sr Client Service Manager
About Michelle
Michelle has been in the financial industry since 1994 and brings her professional finance experience and leadership skills to the Kowalski Financial team. Michelle has passed the Series 7, Series 63, and Series 24 exams and is also life insurance licensed in the state of Minnesota. She is responsible for many of the investment transactions that happen within the organization. Michelle enjoys traveling the world with husband Jim and son C.J. Their family goal is having as much fun as possible together.
What is a Chief Operations Officer?
Having someone who is both COO and Client Service Manager on your team means you will receive personalized, timely service and information from someone who manages all the systems and process of the firm.
The COO manages all of the systems and processes that keep the office running efficiently, allowing the entire firm to better manage their roles. As the frontline of communication with clients, the client service manager also ensures that clients are taken care of and any needs they may have are addressed promptly.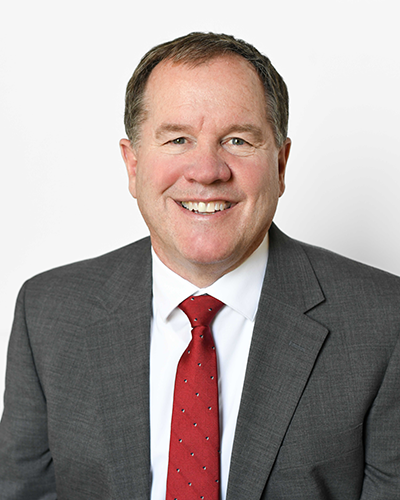 Chuck Schneider
Tax & Business Director
About Chuck
Chuck is a licensed enrolled agent (EA) and began his tax and consulting career in 2000. He joined Kowalski Financial in 2019 after 10 years with Myslajek, Kemp and Spencer, Ltd. He earned his BS degree in Business Administration from The Carlson School of Management at the University of Minnesota and his MBA from the University of St. Thomas. He has experience in various industries such as financial and legal services, not-for-profit, medical, hospitality, construction, manufacturing, and other service-related organizations. He's experienced filing personal, corporate and trust returns in over 40 states. A lifelong Minnesota sports fan, he enjoys watching all sports, playing golf and spending time with his family and 5 grandchildren. Chuck and Christy split their time between Minnesota and their winter home in Florida.
What is an Enrolled Agent?
Having an enrolled agent on your team means current tax rules and regulations are applied to your personalized financial plan.
The Enrolled Agent (EA) license is the most expansive license the IRS grants a tax professional. EAs are the only federally-licensed tax practitioners who both specialize in taxation and have the right to represent taxpayers before the IRS. They are authorized to advise, represent and prepare tax returns for individuals, businesses, estates and trusts.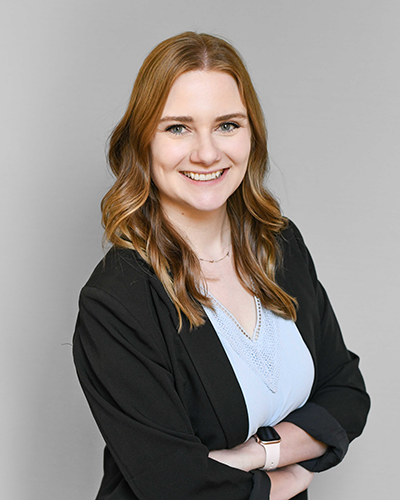 Jamie Loiselle
Integrations & Marketing Coordinator

About Jamie
Jamie is an administrative assistant who joined the Kowalski Financial team in September 2021. She graduated from Minnesota State University Mankato with a bachelor's degree in Interdisciplinary Studies. She has over 5 years of administrative experience working for companies like Best Buy and Mayo Clinic. Jamie resides in Monticello, Minnesota with her husband Derrick and their daughter. When not in the office, Jamie enjoys teaching dance and spending time with her family and friends.
 What is an Integrations and Marketing Coordinator?
Having an integrations and marketing coordinator on your team means staying connected and informed in a timely manner.
Because client connections are at the core of Kowalski Financial, an Integrations and Marketing Coordinator effectively facilitates and distributes information within the office assuring continuity and communications externally as well as internally. responsibilities include, scheduling meetings, assisting with client onboarding, and overview of the company's marketing channels including social media.
Pamela Kowalski

Civic Development Director
About Pam
Pamela brings over 20 years of small business ownership and managerial experience to Kowalski Financial. She studied elementary education at the University of South Dakota and joined the Kowalski team in 2011. Through her focus on leadership, culture and professional development, Pamela drives Kowalski Financial's organizational initiatives. Pamela is essential to Kowalski Financial's interactions with the Twin Cities community, brand management and civic development. Outside of the office you are likely to find her spending time with Marc, their son Roger, and spending summers competing in local tennis or golf events.
What is a Development Director?
Having a development director on your team means you will have meaningful connections to the Kowalski Financial staff during your initial meetings and throughout the relationship.
The development director is focused on creating a climate where our staff can grow, contribute to the success of the company, and take ownership over their role in helping clients be successful. Pam's role in the company is key to achieving our purpose as a civic business. At Kowalski Financial, this means developing the civic capacity and infrastructure needed to sustain democracy while achieving Kowalski Financial business goals in accordance with our identity and obligations. We believe the outcomes of our work greatly benefit our clients and our community. This is a work in progress and we will continue to strive to higher ideals and principles while serving our clients best interests.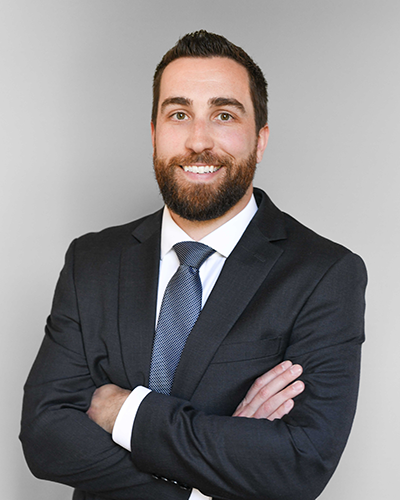 Mathew Koelsch
CFP® Wealth Manager
About Matt
Matt is a Certified Financial Planner (CFP) who spent over 9 years with Ameriprise Financial as a financial advisor before jo ining Kowalski Financial in 2023. Matt is a native Minnesotan who graduated from the University of St. Thomas with a Bachelors in Finance. He is also holds the Chartered Retirement Planning Counselor (CRPC) designation. As a Wealth Manager, Matt assists c lients in developing their long - term goals, formulating planning strategies f or them as well as managing and maximizing their investments. Outside of the office Matt can be found working out in his home gym, playing hockey or golf, going to concerts, playing guita r (badly), or spending time with his wife Maura and their golden retr iever, Doug. Matt is also an avid Minnesota Wild and Vikings fan.
What is a Wealth Manager?
Having a Wealth Manager who is a CFP on your team means you stay connected to your plan! This person is your advocate that is incented for you to succeed! Keeping the thread between investing, taxes, and planning is what a KF Wealth Manager does.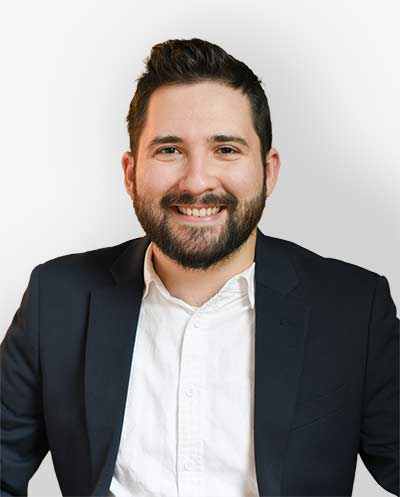 Parker Pacekonis
Tax Associate
About Parker
Parker is a Tax Associate who joined the KF team in August of 2023. He graduated from the University of Connecticut - Storrs in 2022. Parker was born and raised in Connecticut, but moved to Woodbury this past summer, with his girlfriend Trinity and cat Lavender. He worked as a Tax and Private Accounting Solutions Associate at Andersen Tax where he gained experience working with high net-worth individuals. As of October 2023, he has passed all four sections of the Uniform Certified Public Accountant (CPA) Examination. Parker also enjoys teaching and playing tennis, stringing tennis racquets, playing competitive video games and watching e-sports. He also enjoys nature and traveling, especially going on cruises!
What is a Tax associate?
Having a Tax Associate on your team means you have a go to person for the day-to-day tax related issues gluing Tax and Business Services and Wealth Advisory Departments together.  This makes for a seamless Total Holistic Wealth Advisory experience.  A Tax Associate coordinates the workflow between Tax and Business Services and the Wealth Advisory team.  They prepare tax returns, administer bookkeeping and payroll services for our business clients, and research tax laws.